Dr. Razi, Redondo Beach Dentist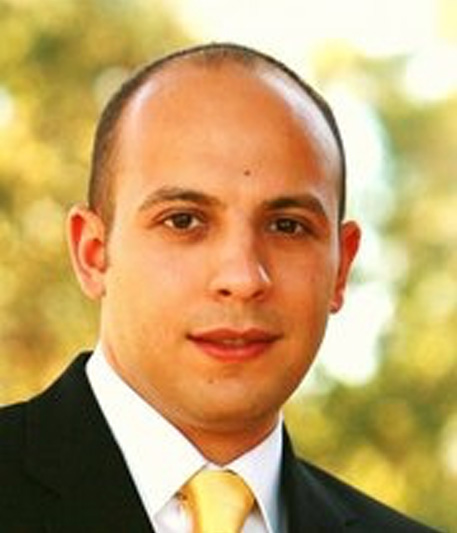 Background and Credentials
Dr. Razi performs general, cosmetic and implant dentistry. After receiving his Bachelors of Arts Degree in Biology from Cal State University, Northridge, Dr. Razi preceded to go to the prestigious New York University, where he received his Doctor of Dental Surgery degree (D.D.S.). Subsequently, Dr. Razi received his dental license from the Northeast Regional Board and Western Regional Board, which allows him to practice dentistry in 40 American states.
He then completed post graduate program in general dentistry (GPR) at MLK/Harbor UCLA Medical Center with focus in dental implant placement and restoration. Under the supervision of world renowned dentist, researcher and professor, Dr. Arun Garg, he completed courses on Implant dentistry with Implant seminars. Dr. Razi have also undergone Implant seminars through Zimmer Dental institute.
Through Dr. Razi's strong clinical and educational training and work experience he has developed the background that giving him the opportunity to treat complicated cases, including but not limited to full mouth rehabilitation/reconstruction. He performs Implant and General Cosmetic Dentistry, including composite fillings, crowns, bridges, root canals and Invisalign. Furthermore, he has gone through extensive training in oral conscious sedation to comfort the dental phobic individuals. Dr. Razi also continues to use oral conscious sedation with implant surgeries to provide further comfort and enhance his patient's experience. Dr. Razi became a Fellow of American Dental Implant Association (ADIA) in 2011. Dr. Razi is an active member of International Congress Of Implantology (ICOI), Dental Organization for Oral Conscious Sedation (DOCS), Academy of General Dentistry (AGD),American Dental Association (ADA), California Dental Association (CDA), Los Angeles Dental Society. He has completed over 500 hours of Continuing education.
"All my patients have greatly benefited from my friendly and easy going disposition. I strive for nothing but excellence. I have enhanced the smile and dental health while providing my patients with a very comfortable dental experience."